Michael Truszkowski, Jerry Setta, Bernedette Truszkowsi, Robert Swartz, John Kubricki.
Robert Swartz-Chairman
Michael Truszkowski-Vice Chairman
John Kubricki-Treasurer
Bernadette Truszkowski-Financial Secretary
Jerry Setta - Recording Secretary
Margaret Panasiewicz and Michael Truszkowski - Auditors
Agnes Lach, Carol Markowski, Alice Parulski, Barbara Swartz, Ed Vnuk, Brenda Kubricki, Jane Mizerak, Charles James, Alvin Celmer, Joe and JoAnn Gelgot - Directors
Helen Dinan, Ed Jazgier, Elenor Kaminski - Honorary Directors
Fr. Lucian Urbaniak, Donald Godek, Margaret Panasiewicz - Parish Tribunal
Alice Parulski, Agnes Lach, and alternate Carol Markowski - Plymouth Seniorate Council Representatives
Barbara Swartz, Carol Markowski - Nominating Committee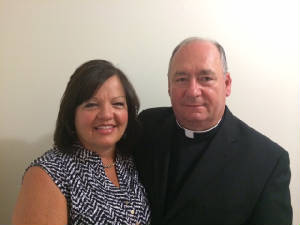 Our Parish Administrator Rev. Father Lucian Urbaniak and wife Shari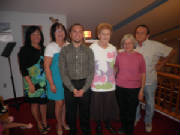 Our Organist & Choir:
Shari Urbaniak, Jane Mizerak, Organist Dominick Costantino, Agnas Lach, Carol Markowski, and Chuck James..